eGPU case built around AKiTiO Thunder 2

I decided to recreate a smaller version of the eGPU case I made in my previous setup. I combine an AKiTiO Thunder2 board and my old Sonnet Echo Express SE II to have a graphics card, SSD drive and a pair of USB 3.0 ports. There is room for an additional hard drive and PCI-e slot. The setup is cooled using two 200mm fans, one fan cooling the graphics cards, the other the laptop.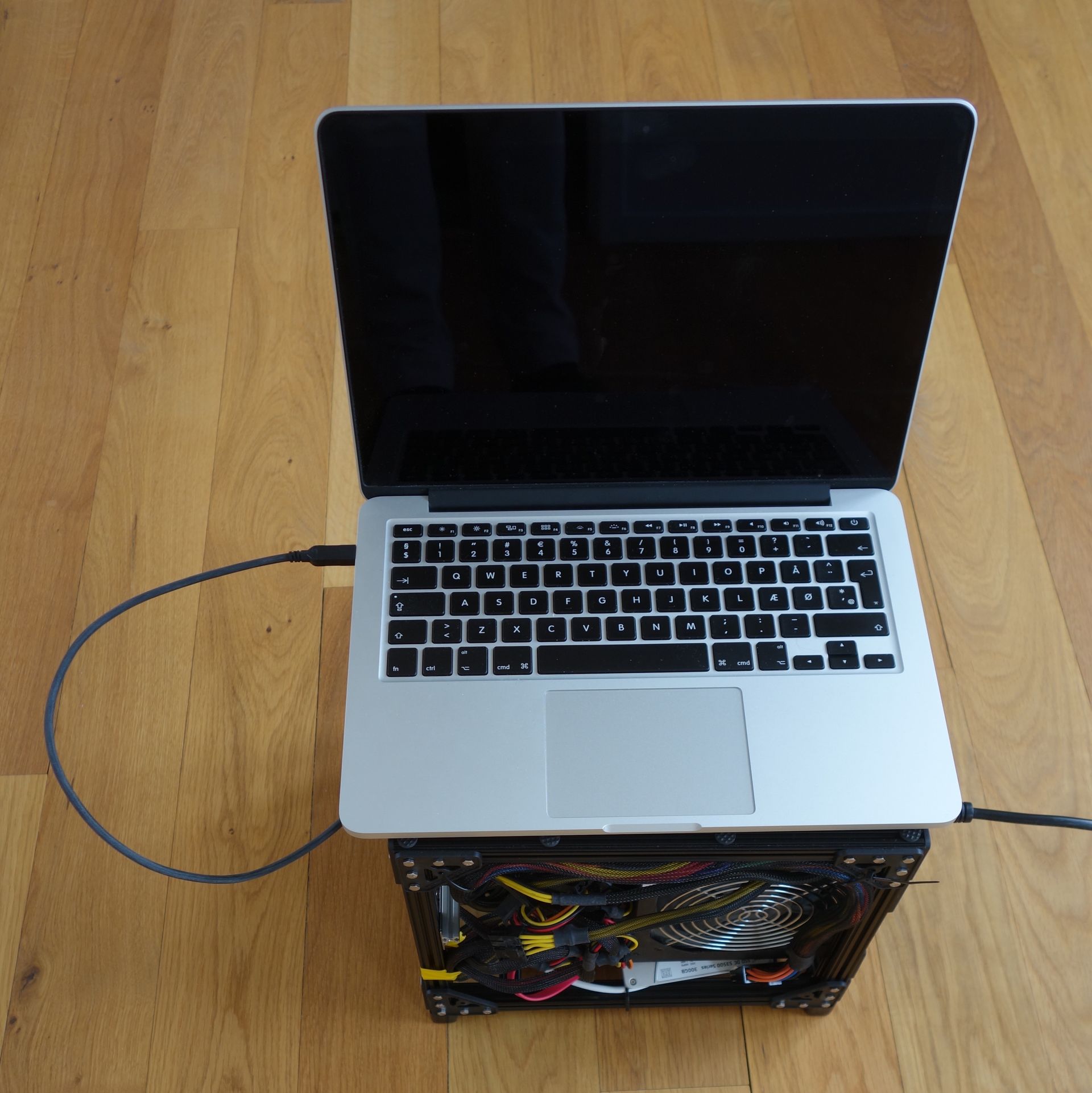 Parts
Check out my previous posts on the Sonnet Echo Express SE II and AKiTiO Thunder2. The only difference in parts is that I ditched the Sonnet power supply by powering the whole setup using a molex to barrel cable using this guide. You don't need both boards, but since I have them both I integrated them both.
Build process
Building the case took two days of trial and error, but once I get the basic design below done the reset was just installing the boards from the Sonnet and AKiTiO and the top fan.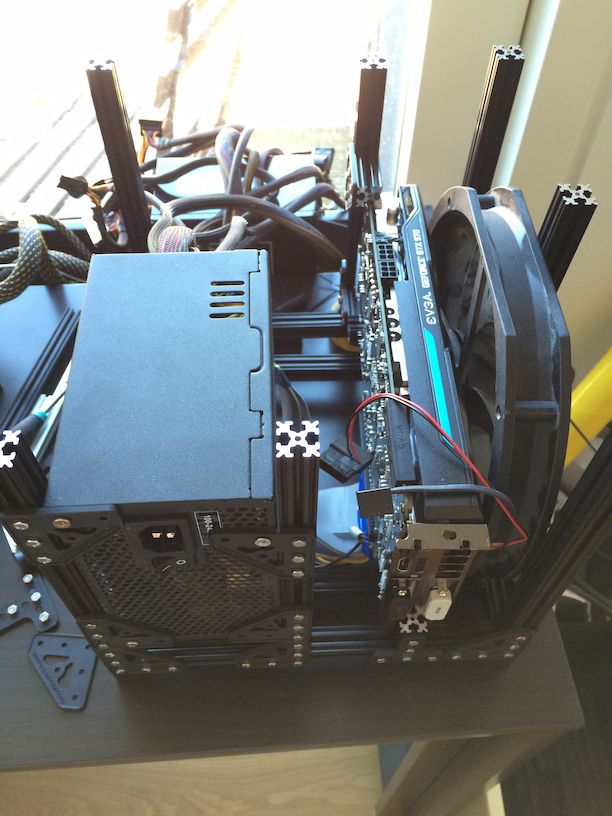 To reduce the overall size of the setup I removed the boards from the Sonnet and AKiTiO. I used MakerBeam beams and screw standoffs to secure the boards to the case.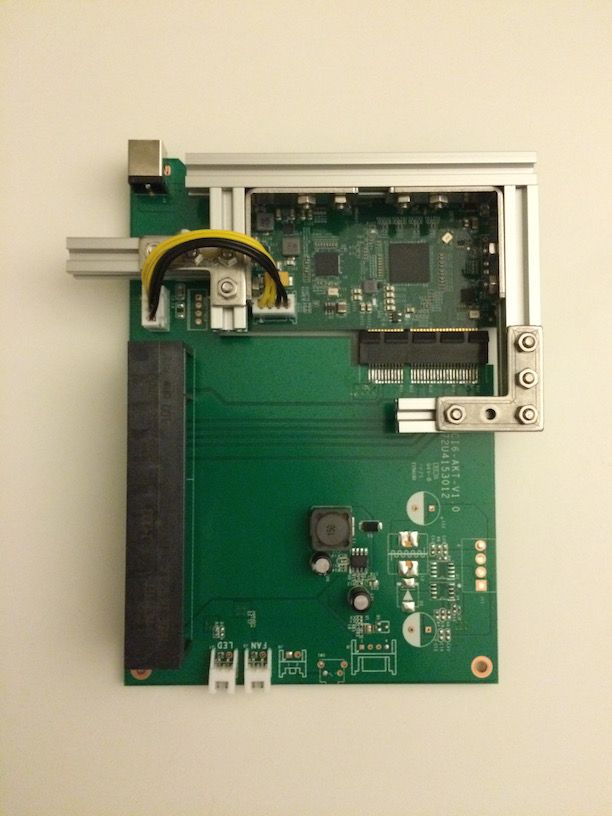 The case
The final case can be seen below. The laptop is a MacBook Pro retina 13 inch. The setup cannot get much smaller without reducing the size of the fans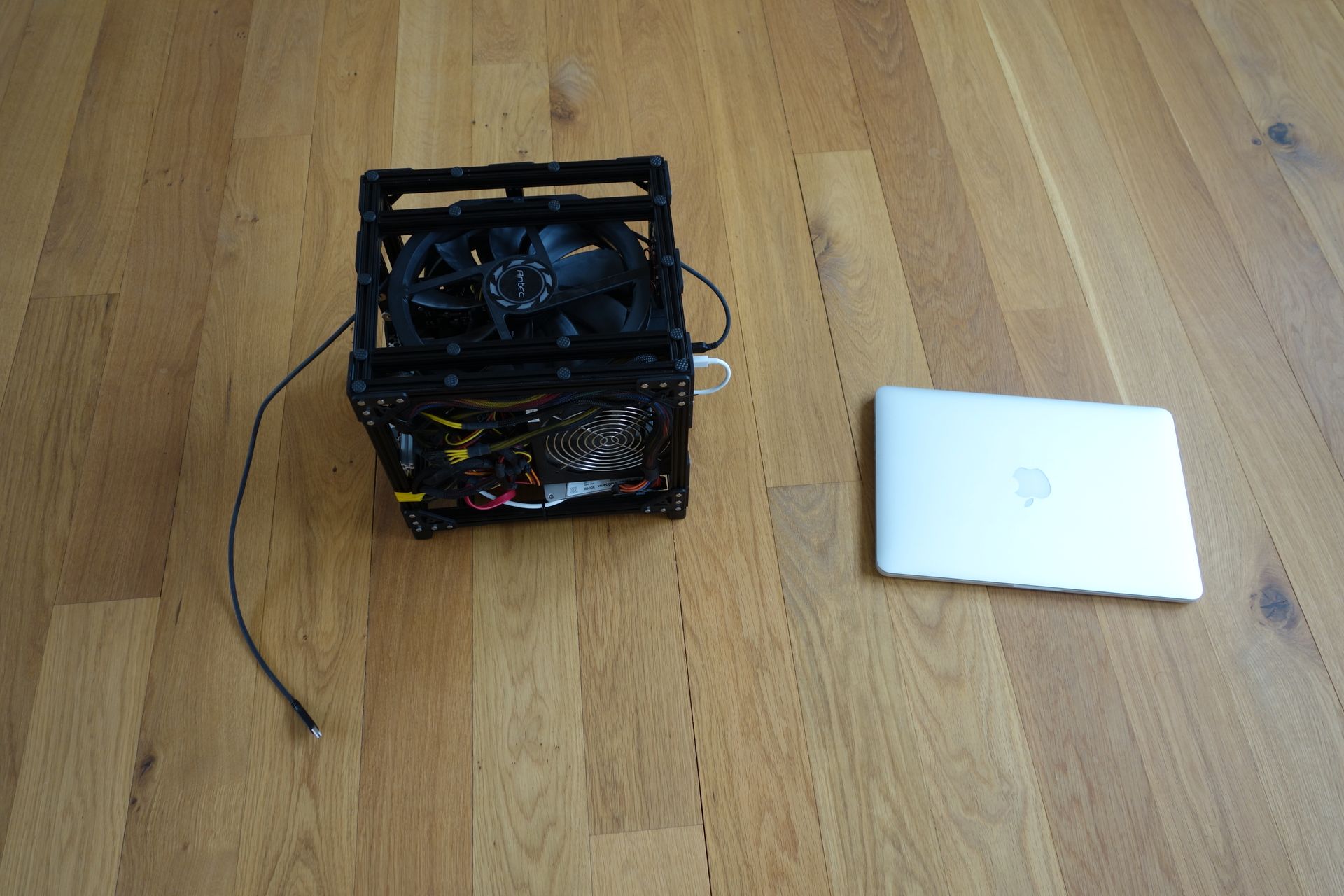 Top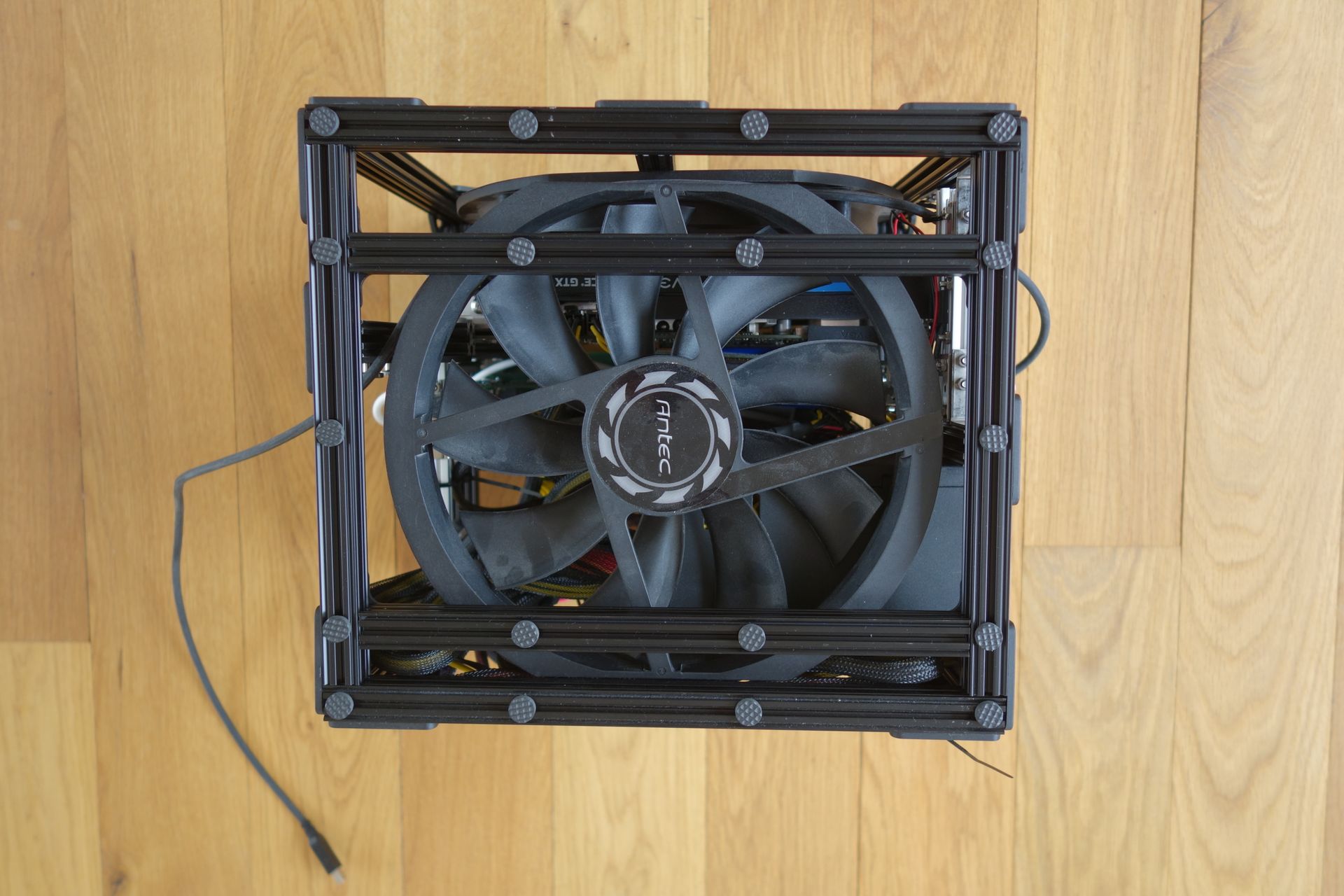 The top is designed to hold and cool a laptop using the large 200mm fan. Several self adhesive rubber pads are placed to protect the laptop from scratches. The thunderbolt cable is used to connect the laptop to the setup.
Side - GPU fan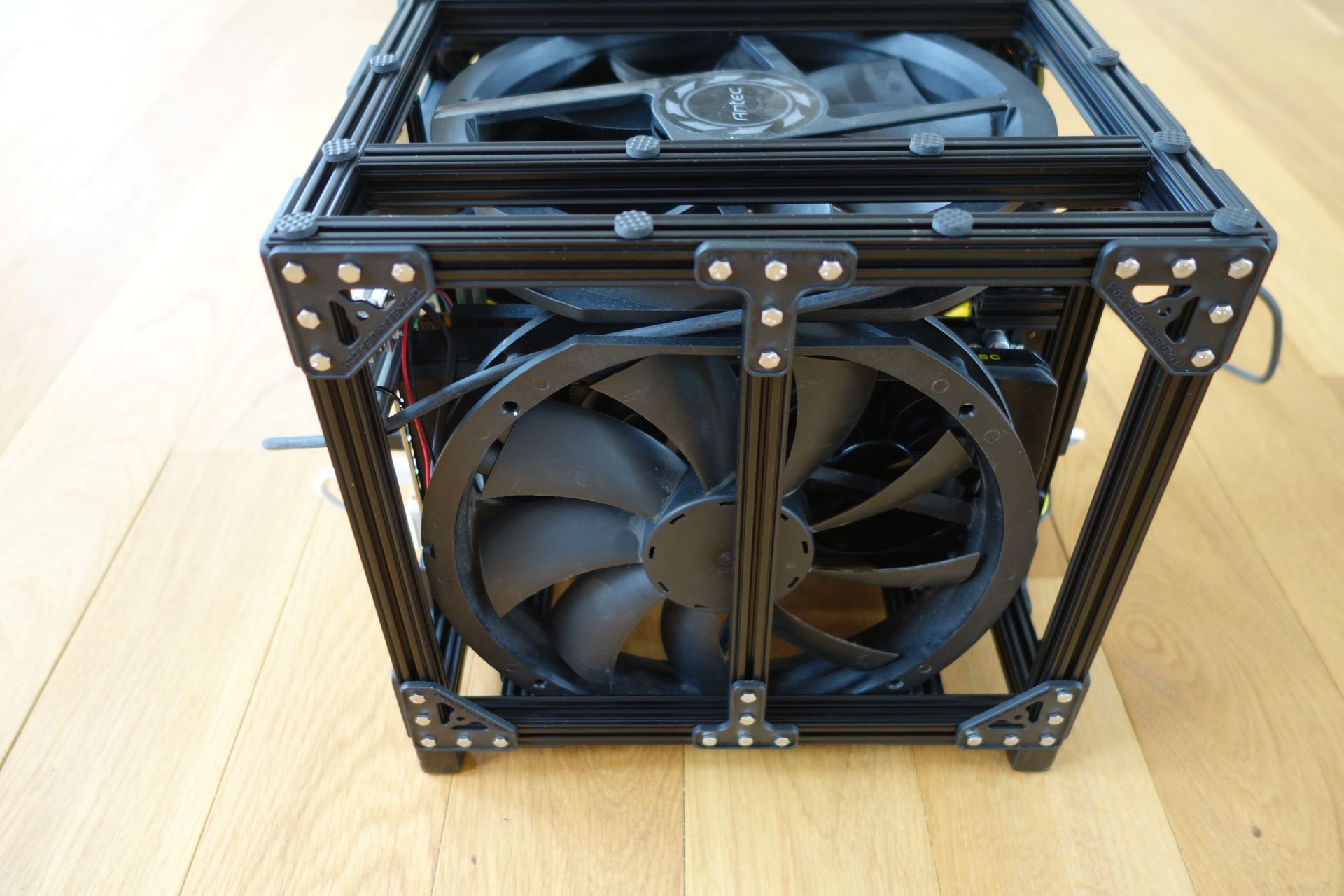 A 200mm fan is used to assist cooling the graphics card. Running the fan at low speed the graphics card will almost never use its own fans.
Side - AKiTiO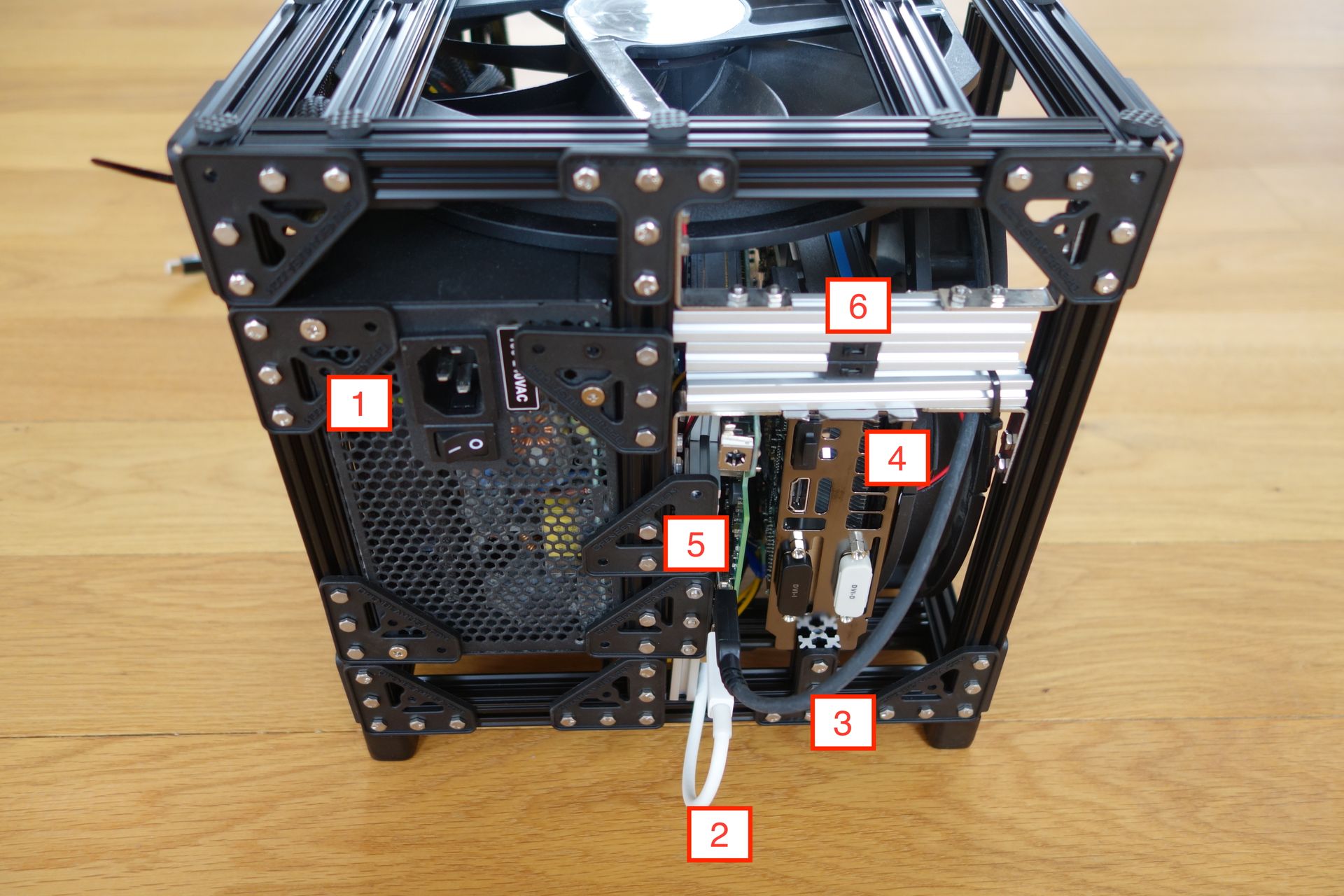 ATX power supply, mounted using OpenBeam L brackets
Thunderbolt cable connecting the Sonnet Echo Express SE II on the other side of the case
Thunderbolt cable for the laptop
EVGA GeForce GTX 970 graphics card
AKiTiO Thunder2 board mounted on the side. Notice that since I am using a powered PCI-e riser I do not need to connect the power supply unit to the DC jack
Fan control for the two 200mm fans
Side - Sonnet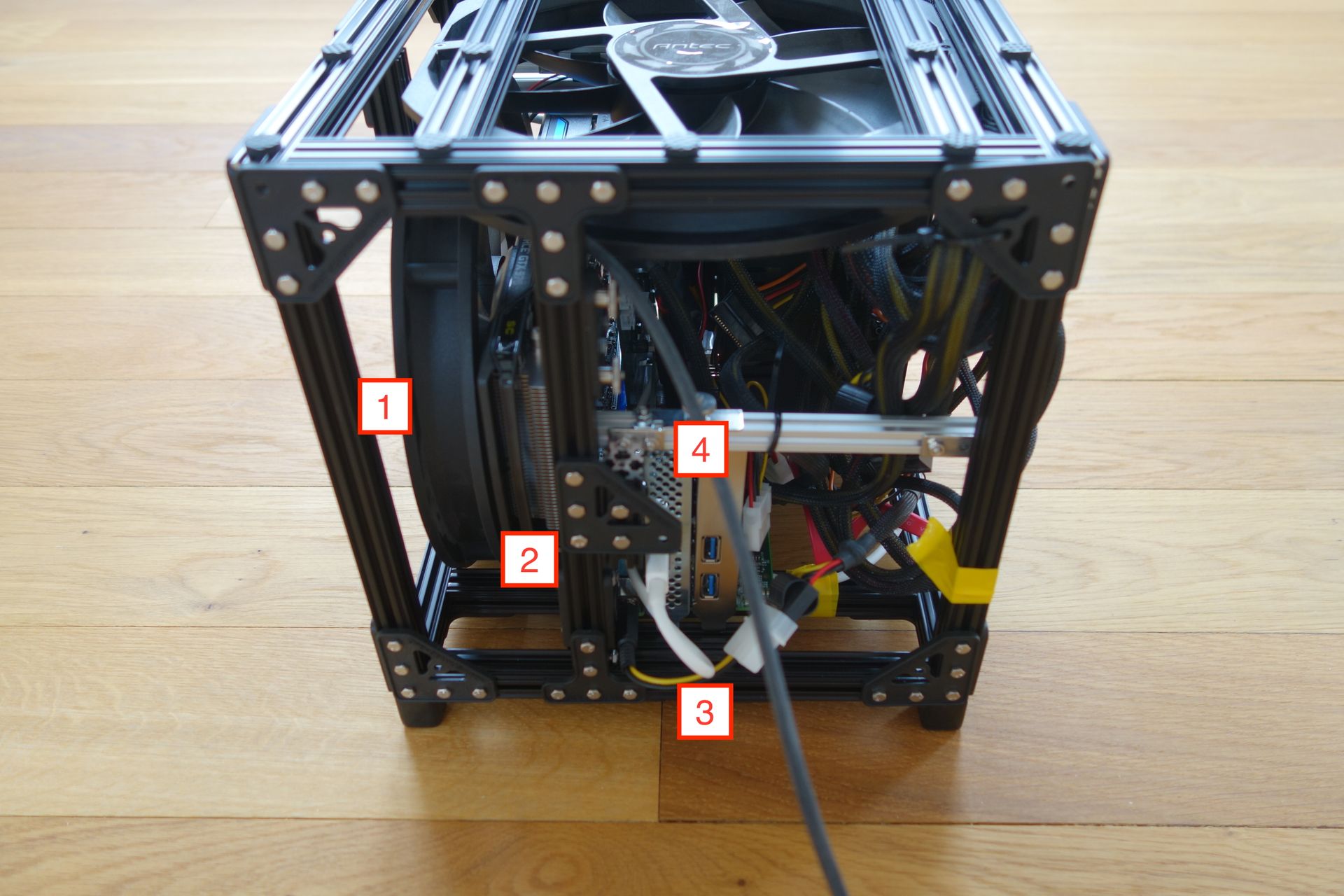 200mm fan for cooling the graphics card
EVGA GeForce GTX 970 graphics card
DIY MOLEX to barrel converter
Sonnet Echo Express SE II with a SATA / USB combo card. The last PCI-e slot is not used
Side - Power Supply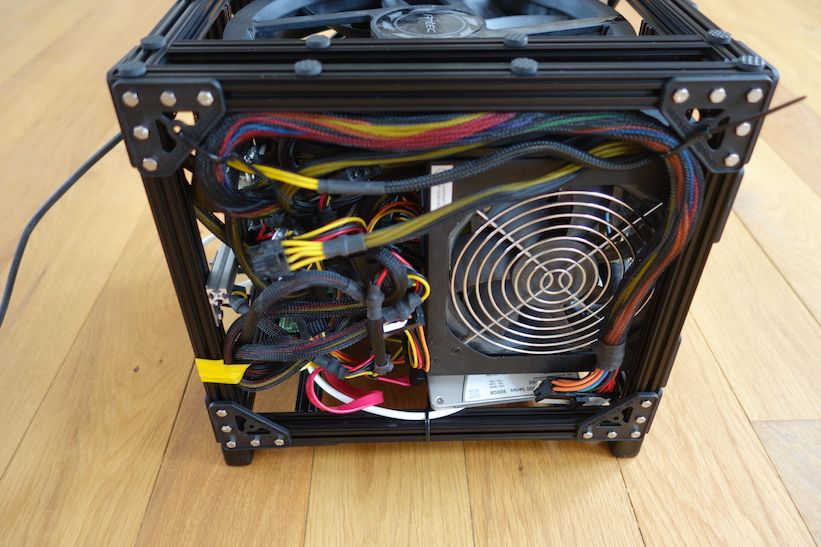 Nothing much here except the ATX and the SSD disk. A smaller and modular power supply is on my to-do list.
Bottom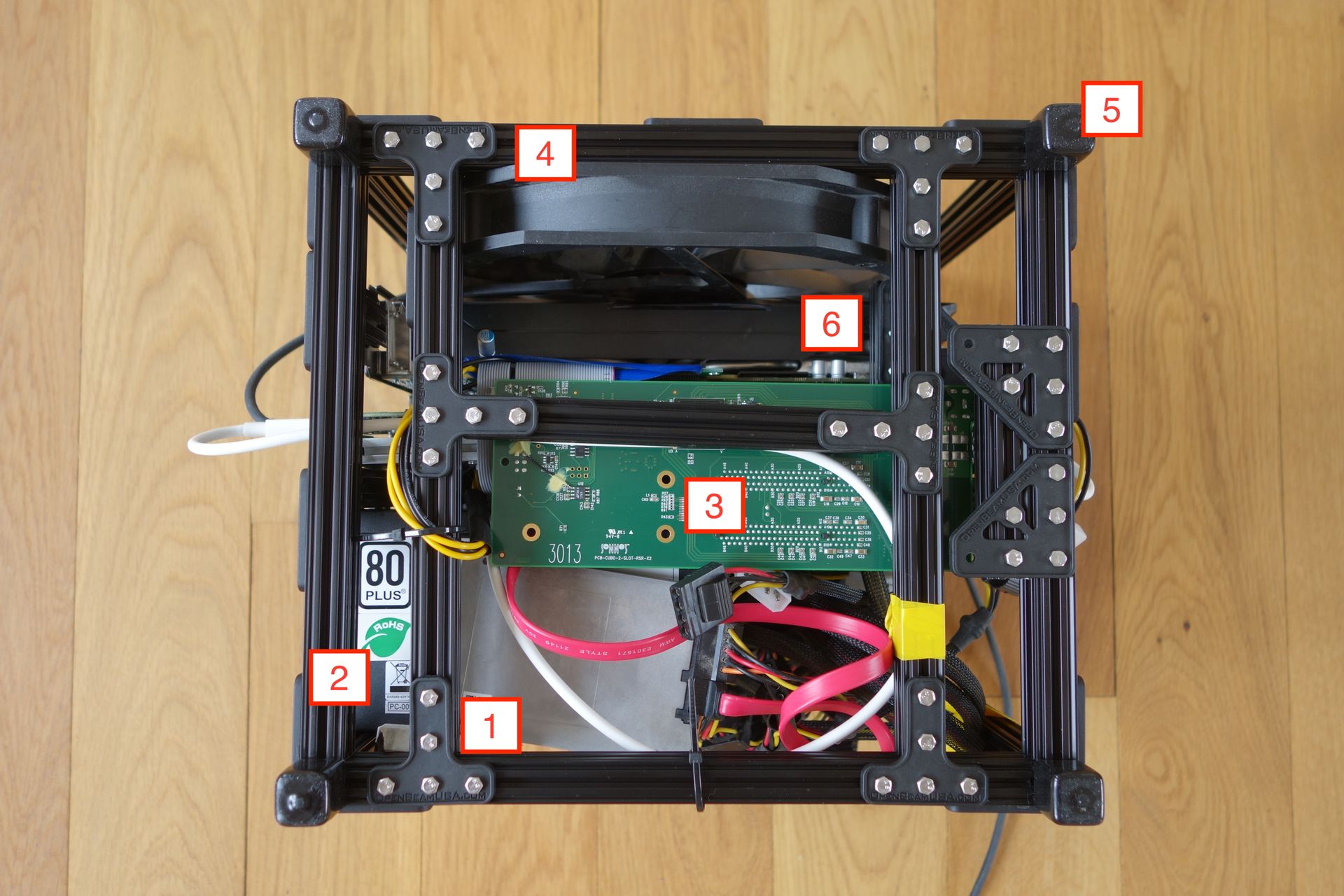 SSD disk
ATX PSU
200mm fan that cools the graphics card
Protective rubber feet
EVGA GeForce GTX 970 graphics card
Whats next?
Installing a smaller modular PSU to reduce the number of cables
Installing a power strip in the case so the power adapter for the MacBook can be installed in the case itself
A small cable reel for a 10m optical thunderbolt cable I have lying around to avoid cable clutter